Roof and parasol trees with...
Roof and parasol trees with a straight trunk
Straight trunks take up little space. Straight trunks also occur in nature and therefore we also have them in our range.
Our parasol trees are offered in two crown types: refined and natural.
In both cases, we prefer an informal structure for the parasol. The difference between the crown types is mainly in the perception. A natural crown type gives more of a pure tree feeling. The refined crown type approximates a parasol tree more.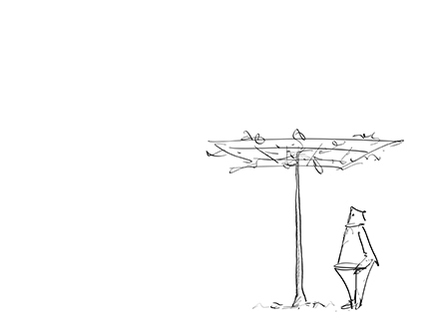 Today, most parasol trees are offered with a straight trunk. This seems to be obvious, but it is not always the case. Many parasol trees do not naturally grow straight. In this case, it is not natural to offer this parasol tree as a straight trunk. Espaliers' vision is to connect green with people. In this case, we follow the nature of nature.