Green Art de Vivre
We grow trees, green filters, that influence your existence. We passionately search for the perfect living environment. In close cooperation with you and in balance with mother nature, this often leads to unexpected solutions for your project. Impression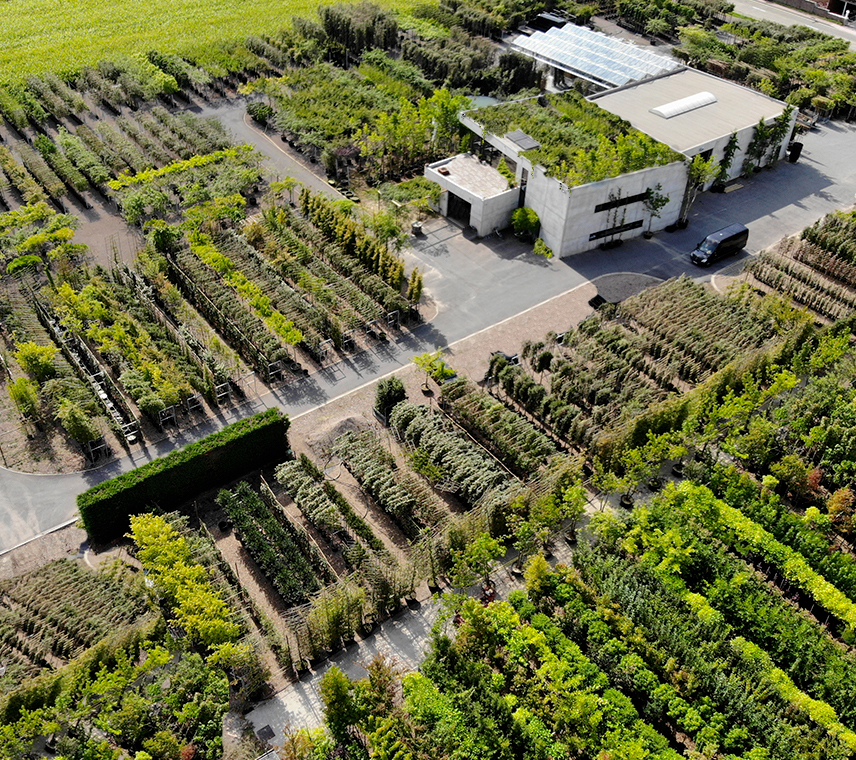 Espaliers tree nursery is situated in Wetteren, Belgium, Close to the city of Ghent. We are pioneers in functional green.
Espaliers trees & Privacy
Espalier's privacy trees cause more than just filtering the view. We use an approach that is very effective and offers room for more life experience. Our fields feature unique creations in different sizes. We are in favor of integrating the trees as naturally as possible. Be welcome and discover the power of the espaliers team and trees.
More info
Espaliers & Natural shading trees
Espalier's people are specialists in natural sun protection. We grow and implement our custom natural air conditioners for your project. Unique sun-filtering trees provide cooling for the house and terrace. We look at the appropriate incidence of light, even on less sunny days. Yet the added value lies not only in the functional, but in the atmosphere and the power that emanates from your nearest tree.
More info