Looking for a truly...
Looking for a truly original gift?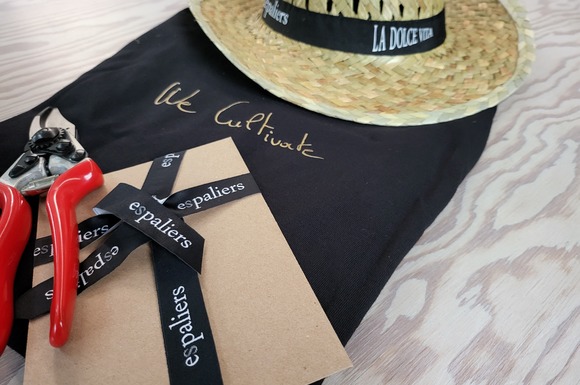 Who's the lucky one? More atmosphere in the garden, a green solution for sun protection or privacy? Check!
Go for the gift package 'Appointment at the ambience nursery'
You will receive project-based advice during an appointment at the nursery.
Together, we look at the possibilities in our living catalogue.
After your visit, you will receive an offer from our design for 1 area in the garden.
You can opt for a quote with collection, delivery or planting.
At the end of your visit, you will receive a professional pruning shear.
This voucher must be spent in 2023.
Order your espaliers gift voucher worth 175.00 euros here:
Contact Espaliers & submit your order via 'I want a visualisation'.
You can order until 31/01/2023.