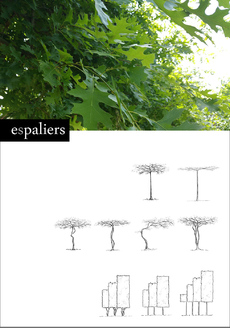 Terug
Quercus palustris
Quercus palustris
The pin oak as espalier blossoms in spring with light green leaves that look like little stars. During the summer months, the leaves provide a nice depth effect thanks to the leaf shape and the different shades of green. During the autumn, the pin oak offers a unique spectacle of colours in the typical oak autumn tones. These colours are very spectacular.
Pin oak as espalier
A Pin Oak as an espalier is a very atmospheric and natural feature. The beautiful leaves of this tree form a beautiful light entrance thanks to the specially incised leaf. Swamp oaks can be used both as screens and as espaliers. We offer the pin oak in a root ball or a pot. We do not offer bare root, so that we can always guarantee growth.
Available in trunk heights of 150, 180, 200, 220, 250 and 275 cm. In addition to our standard trunk heights, we also offer non-standard trunk heights. We offer these trees in extra high screens in older sizes.
Pin oak as a parasol tree
The parasol pin oak has well-bearing branches. This allows you to create a wide parasol/shade with a limited base if required. The roof-pin oak is available in several parasol heights. We offer the pin oak in several parasol types, grown for specific applications.
The trunk of the Quercus palustris is smooth at a young age and gets nice grooves later. The trunk is decorative, strong and has a greyish tint. The root collar is beautiful and attention is paid to this at our nursery.
The parasol pin oak is a durable parasol. It can be pruned well and has far-bearing branches that move beautifully and are very wind-resistant.
The foliage is semi-sunlight permeable thanks to the fine tips of the leaves with deep playful green shades. Atmospheric fresh shade, a parasol where the branches at the end can droop slightly. The pin oak as parasol tree has beautiful autumn colouring in all shades of red and orange.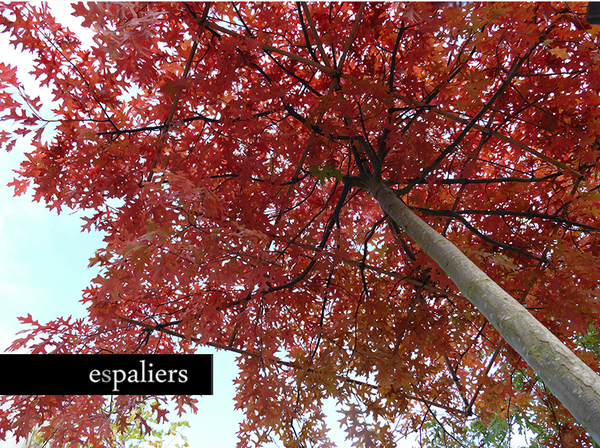 Pruning of a pin oak
There are several possibilities to prune these trees. Everything depends on what the desired effect should be and in what condition the tree is now. If you make a service request for the pruning of the pin oak, please send some pictures. At our nursery, Quercus palustris is one of our specialities. Please contact us to find out if this tree fits into your design. Contrary to what is claimed, the pin oak is not suitable for all soil types. Inform yourself well.
read more