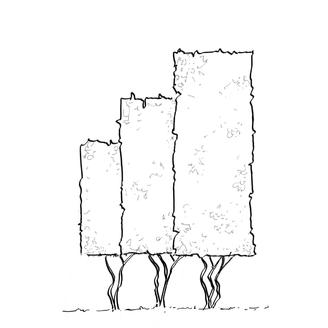 Back
Zwevend scherm Floating...
Zwevend scherm Floating screen form multi-stem
We created the floating multi-stem screens to bring an even greater tree feeling to living environments.
The power and also the wild aspect of multiple trunks in these screens creates a dynamic contrast between nature and structure.
The trunks can stand freely or playfully emerge from the undergrowth. Whatever the case, the fact that light is allowed in these places means that despite their modest height, they have a great impact on the living and recreational environment.
Trees in this design
Quercus ilex - Holmoak
Zwevend scherm Floating screen form multi-stem
Quercus palustris
Zwevend scherm Floating screen form multi-stem