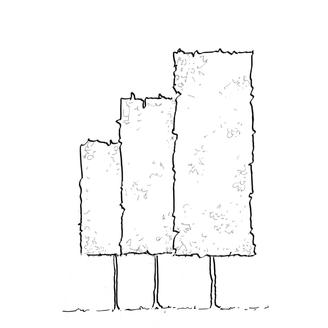 Back
Zwevend scherm Floating...
Zwevend scherm Floating screen form single stem
The floating green privacy screens have a stem height between 50cm and 150cm. With the wide variety of screen heights we grow in these trees, we can achieve total heights between 250cm and 550cm. This offers possibilities to step away from the standard proportions in the garden.
The advantages (compared to standard hedge structures) of this separate tree model are:
-more space saving at lower height, so more sense of space.
-more depth and light at a lower height.
-more dynamic design possibilities in the low zone create unique garden realizations.