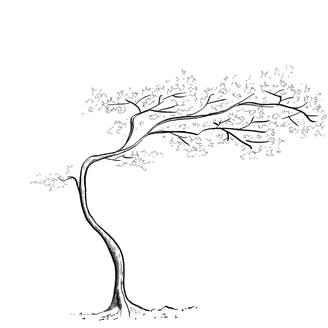 Back
Zero Refined parasol tree...
Zero Refined parasol tree Type zero
Type 0 is a tree for sun filtering purposes to be integrated into the immediate, dense living environment. Terraces close to the house or a shaded area in small gardens.
Type 0 differs from standard sun filtering trees by having a very informal character, both in terms of the leaf section and the trunk type.
The leaf section of this parasol tree provides sufficient sun filtering without taking away too much light. The lower the sun is, the more light is let through. When the sun is higher up, it is pleasant to spend time under the tree. That makes this tree the perfect umbrella tree by the patio.
The trunk of this parasol tree also has an atypical, not easily definable shape. This twisting, bending trunk provides a nice contrast to the austere architecture around the tree. The trunks branch off here and there, but not enough to speak of a multi-trunk.
The type 00 is always asymmetrical.
read more